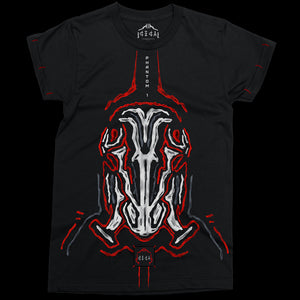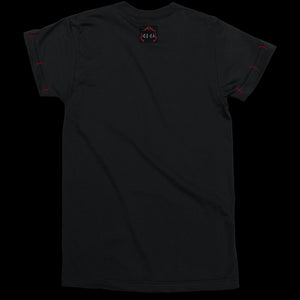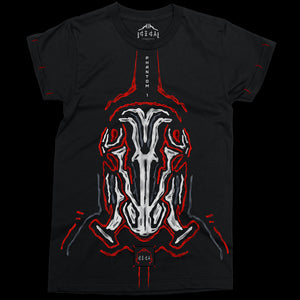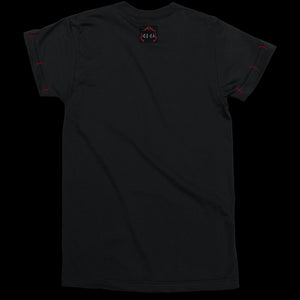 PHANTOM 1
General 
Made to Order 3 to 7 days. 

100% cotton 
Hand Painted ( Eco-Friendly paint)
Rolled up sleeves permanently Hand stiched
Shipping
Flat rate shipping
USA is always free
Canada 13.50$
EU and EFTA zone 15$
Australia /NZ 23$
Japan 20$
Worldwide 25$
Story
It does something to people. To the part that doesn't count as human. it seems almost like they're get possessed by it. A possible explanation is the unexplained electromagnetic field that messing with implants changing brain compassion. Anyhow it's unpredictably affecting the human mind. Turn you into something else...
We documenting and making counts of every phenomenon.
Description 
The design is hand-painted using a specially formulated, heavy-duty fabric paint on 100% cotton t-shirts. Some small discrepancies are normal as each shirt is painted to order. DEDA Concept Clothing guarantees your shirt will hold up a minimum of 2 years of regular washing if you follow the care instructions.
Care Instructions
Machine wash in cold water and tumble dry on a low setting. For best results, wash inside out and leave to dry on a flat surface.
Size Chat
| Size | Chest | Waist |
| --- | --- | --- |
| XXS | 29-31 | 27-29 |
| XS | 30-32 | 28-30 |
| S | 34-36 | 30-32 |
| M | 38-40 | 32-33 |
| L | 42-44 | 33-34 |
| XL | 46-48 | 36-38 |
| 2XL | 48-50 | 40-42 |
| 3XL | 50-52 | 44-48 |